Cairns
Tony is Cairns' blind and curtain cleaning specialist. He has been cleaning and repairing blinds and curtains in Cairns and surrounding areas since 2004.
Many of his customers love the fact that he takes the angst out of cleaning those pesky window coverings and can offer you same day turnaround. Please call him to take care of any blind cleaning and curtain cleaning needs, domestic or commercial.
Why Choose Amazing Clean Cairns?
Contaminants such as bacteria, dust mites and mould add to the indoor biomass which can affect a person's health. Amazing Clean is QLD's leading curtain and blind cleaning specialist. With the use of Ultrasonic cleaning technology, the professional home and commercial premises blind, awning & curtain cleaners specialise in eradicating these health hazards, providing customers with a healthier home and work space, and restored, rejuvenated window furnishings.
Amazing Clean is a licensee for HealthGuard, a biotech disease prevention solution which uses non-invasive anti-bed bug, anti-dust mite and anti-microbial treatments for optimal results.  
Amazing Clean is recommended by the BMAA: Blind Manufacturers Association of Australia and the professional window furnishing & upholstery cleaning business is also a part of the Franchise Council of Australia (FCA). 
For exceptional QLD curtain and blind cleaning services, or new blind and curtain manufacturing and installation, contact Tony.
Amazing Clean Testimonials
"5 Stars!"
"Tony's dedication to the job was a refreshing change"
Suburbs serviced by Amazing Clean Cairns
This franchise provides curtain and roman blind cleaning, as well as curtain track and roman blind repairs to the following suburbs:
Abingdon Downs
Aeroglen
Alberta
Almaden
Aloomba
Alsace
Alton Downs
Amber
Anakie
Arbouin
Archer River
Argoon
Arriga
Atherton
Aurukun
Babinda
Badu Island
Balcomba
Bamaga
Bamboo
Bamboo Creek
Banana
Banks Island
Baralaba
Barnard
Barrine
Barron
Barron Gorge
Bartle Frere
Barwidgi
Basilisk
Bayview Heights
Beatrice
Bellenden Ker
Bellevue
Belvedere
Bentley Park
Biboohra
Bingegang
Blackbull
Blackdown
Bluff
Boigu Island
Bolwarra
Bombeeta
Bonnie Doon
Boogan
Boolburra
Bouldercombe
Bramston Beach
Brinsmead
Bulleringa
Bungalow
Bushley
Butchers Creek
Cairns
Cairns Central
Cairns City
Cairns DC
Cairns MC
Cairns MC
Cairns North
Cairns Orchid Plaza
Camp Creek
Canal Creek
Canoona
Cape Tribulation
Caravonica
Carrington
Cassowary
Cawarral
Central Queensland
Central Queensland MC
Chewko
Chillagoe
Claraville
Clifton Beach
Coconut Island
Coconuts
Coen
Comet
Comoon Loop
Conjuboy
Consuelo
Coomoo
Cooroo Lands
Coorooman
Coorumba
Coorumbene
Coowonga
Cooya Beach
Coquette Point
Coralie
Cow Bay
Cowley
Cowley Beach
Cowley Creek
Craiglie
Croydon
Crystalbrook
Cullinane
Currajah
Dagmar
Daintree
Dalma
Danbulla
Daradgee
Darnley Island
Dauan Island
Dedin
Deeral
Desailly
Dimbulah
Dingo
Diwan
Dixalea
Dixie
Dululu
Dumpy Creek
Earlville
Earlville BC
East Barron
East Creek
East Innisfail
East Palmerston
East Russell
East Trinity
Eaton
Edge Hill
Edmonton
Edward River
Einasleigh
Ellinjaa
Ellis Beach
Erub
Esmeralda
Etna Creek
Etty Bay
Eubenangee
Evans Landing
Evelyn
Fernlees
Finlay Vale
Fishery Falls
Fitzgerald Creek
Fitzroy Island
Flying Fish Point
Forest Creek
Forsayth
Forty Mile
Fossilbrook
Freshwater
Gadgarra
Gainsford
Gamboola
Garnant
Garradunga
Georgetown
Germantown
Gilbert River
Gindie
Glen Allyn
Glen Boughton
Glen Russell
Glen Ruth
Glenroy
Gogango
Goldsborough
Goomally
Goondi
Goondi Bend
Goondi Hill
Goovigen
Goowarra
Gordonvale
Gracemere
Green Hill
Green Island
Groganville
Gunnawarra
Gununa
Herberton
Highbury
Holloways Beach
Holroyd River
Horn Island
Hudson
Hurricane
Injinoo
Innisfail
Innisfail Estate
Innot Hot Springs
Irvinebank
Jaggan
Jambin
Jardine
Jardine River
Jellinbah
Jervis Island
Joskeleigh
Jubilee Heights
Julatten
Kaban
Kabra
Kairi
Kalapa
Kalunga
Kamerunga
Kamma
Kanimbla
Karron
Keppel Sands
Kewarra Beach
Killaloe
Kimberley
Kirrama
Koah
Kokotungo
Koombooloomba
Kowanyama
Kowrowa
Kubin Village
Kunwarara
Kuranda
Kureen
Kurrimine Beach
Lake Barrine
Lake Eacham
Lake Tinaroo
Lakefield
Lakeland
Lakeland Downs
Lamb Range
Laura
Little Mulgrave
Lizard
Lockhart
Low Isles
Lower Cowley
Lower Daintree
Lowesby
Lyndhurst
Lyndside
Maalan
Mabuiag Island
Macalister Range
Machans Beach
Mackenzie
Malanda
Manoora
Manunda
Mapoon
Maramie
Mareeba
Marmor
Martynvale
Martyville
Mena Creek
Miallo
Middlebrook
Midgee
Mighell
Millaa Millaa
Millstream
Milman
Mimosa
Minbun
Minnamoolka
Miriwinni
Mission River
Moa Island
Mona Mona
Moomin
Moonmera
Mooroobool
Moregatta
Moresby
Morinish
Morinish South
Mornington Island
Mossman
Mossman Gorge
Mount Carbine
Mount Chalmers
Mount Garnet
Mount Molloy
Mount Mulgrave
Mount Mulligan
Mount Peter
Mount Sheridan
Mount Surprise
Mourilyan
Mourilyan Harbour
Mowbray
Mulgrave Island
Munderra
Mundoo
Mungalli
Murray Island
Mutchilba
Nanum
Napranum
Nerada
New Harbourline
New Mapoon
Newell
Ngatjan
Nine Mile
No 6 Branch
Noah
North Cairns
North Johnstone
Northhead
Nychum
Briens Hill
Oak Beach
O'Briens Hill
Packers Camp
Paddys Green
Palm Cove
Palmer
Palmerston
Parkhurst
Parramatta Park
Peeramon
Petford
Pheasant Creek
Pin Gin Hill
Pink Lily
Plum Tree
Pormpuraaw
Port Douglas
Portland Roads
Portsmith
Ravenshoe
Ravensworth
Red River
Redlynch
Ridgelands
Rocky Point
Rocky Point
Rolleston
Rookwood
Rossmoya
Rubyvale
Saibai Island
Sandy Pocket
Sapphire
Seisia
Shannonvale
Shelburne
Shoalwater
Silver Valley
Smithfield
Smoky Creek
South Innisfail
South Johnstone
South Wellesley Islands
South Yaamba
Southedge
Speewah
Springfield
Spurgeon
Staaten
Stanage
Stanwell
Stephens Island
Stewart Creek Valley
Stewarton
Stockton
Stoters Hill
Stratford
Strathmore
Sundown
Syndicate
Talaroo
Talbot Island
Tarzali
The Caves
Thompson Point
Thornborough
Thornton Beach
Thursday Island
Tinaroo
Tolga
Topaz
Trinity Beach
Trinity Park
Trunding
Tumoulin
Tungamull
Ulogie
Umagico
Upper Barron
Upper Daintree
Upper Daradgee
Utchee Creek
Vasa Views
Wairuna
Walkamin
Wallaroo
Wangan
Wangetti
Wanjuru
Warraber Island
Warrubullen
Watsonville
Waugh Pocket
Webb
Weipa
Weipa Airport
Wellesley Islands
Wenlock
West Wellesley Islands
Westcourt
Westwood
White Rock
Whitfield
Whyanbeel
Willows
Willows Gemfields
Wondecla
Wonga
Wongabel
Woolein
Woopen Creek
Wooroona
Wooroonooran
Woree
Wowan
Wrights Creek
Wrotham
Wycarbah
Yagoonya
Yam Island
Yaraka
Yarrabah
Yarraden
Yorke Island
Yorkeys Knob
Yungaburra
Services Offered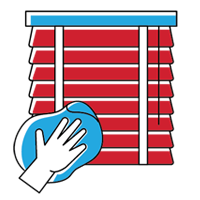 Blind Repairs & Cleaning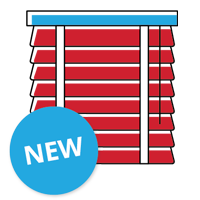 New Blinds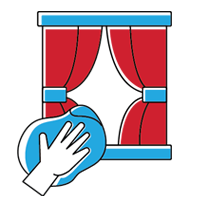 On-site Curtain Cleaning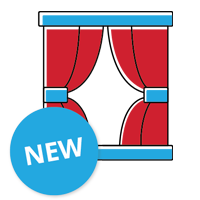 New Curtains
Contact Amazing Clean
46 Fairview St
Bayview Heights 4868
QLD Australia