Address
9/13 Kerryl St, Kunda Park 4556
QLD Australia
Opening hours
We are open 5 days a week from 9am!
Why choose Amazing Clean Chermside?
Looking for blind and curtain makers, or do you need blind repairs, or blind and curtain cleaning? Chermside's Amazing Clean provide all these services across the suburb and much further afield throughout Brisbane.
Owners and managers, David and Julie, bought the Chermside Amazing Clean franchise well over a decade ago and today they are a proud part of a 70 strong network of professional blind and curtain manufacturing, repair, and cleaning franchises.
David and Julie's customer-base extends to both residential and commercial sectors, including residential homeowners, hotels, nursing homes, real estates and other businesses.
Genuine customer focused service, quick turnaround times, superior cleaning technology, and high-quality blind and curtain manufacturing are their point of difference. Their workmanship is second-to-none and they take great care and pride in all their work to leave clients not just satisfied, but "amazed".
They also stock thousands of parts for all types of blinds and curtains.
David and Julie will work with you in order to provide a cost-effective, fast, reliable and professional service. Whether you need custom-made new blinds and curtains, blind repairs, or blind and curtain cleaning, Chermside's Amazing Clean has you covered, so why not get in touch to request a free on-site quote in your home or business.
Services Offered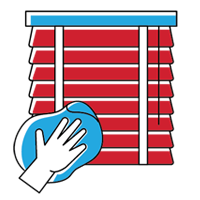 Blind Repairs & Cleaning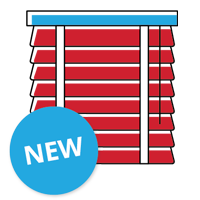 New Blinds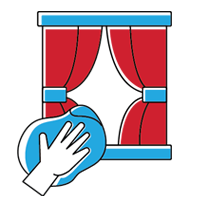 On-site Curtain Cleaning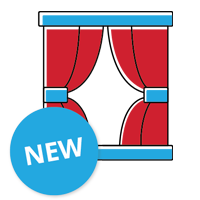 New Curtains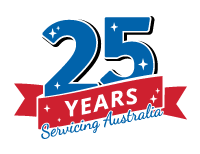 Servicing Australia for over 25 Years
Why Choose Amazing Clean Chermside?
Contaminants such as bacteria, dust mites and mould add to the indoor biomass which can affect a person's health.
Amazing Clean is QLD's leading curtain and blind cleaning specialist. With the use of Ultrasonic cleaning technology, the professional blind and curtain makers, cleaners and repairers specialise in eradicating these health hazards, providing customers with a healthier home and work space, and restored, rejuvenated window furnishings.
Amazing Clean is a licensee for HealthGuard, a biotech disease prevention solution which uses non-invasive anti-bed bug, anti-dust mite and anti-microbial treatments for optimal results.
Amazing Clean is recommended by the BMAA: Blind Manufacturers Association of Australia and the professional window furnishing & upholstery cleaning business is also a part of the Franchise Council of Australia (FCA).