Address
15/5 Cairns St, Loganholme 4129
QLD Australia
Opening hours
We are open 5 days a week from 9am!
Why choose Amazing Clean Robina - Tweed Heads?
You've come to the right place for new blind and curtain manufacturing, plus affordable and professional blind repairs, and blind and curtain cleaning in the Gold Coast and surrounds.
If your curtains or blinds are in need of rejuvenation, replacement or repairs, give the blind and curtain cleaning team a call. They can come out to inspect the state of your drapes or blinds, or measure-up for new drapes or blinds, and provide you with a free, no-obligation quote.
Amazing Clean also stocks spare parts for home or business owners keen to fix their blinds themselves.
From humble beginnings in, this Amazing Clean franchise has been growing their service area and customer base further across the Gold Coast for over 22+ years. With loyal long-term clients, top-of-the-line cleaning technology and customer-focused, genuine service, they have become one of the leading blind and drapery cleaners, curtain makers and blind manufacturers for various locations across the Gold Coast.
Operating out of 15/5/-7 Cairns St, Loganholme, they service the whole of the Gold Coast.
They are open Monday to Thursday 8am to 4pm. and Friday 8am to 12pm. If you're a previous client of this franchise, it would be appreciated if you could please leave a review on Google.
Services Offered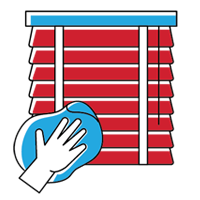 Blind Repairs & Cleaning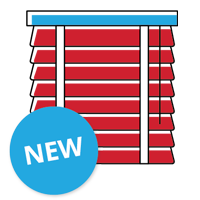 New Blinds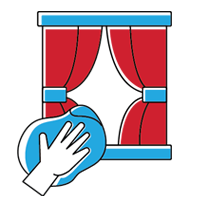 On-site Curtain Cleaning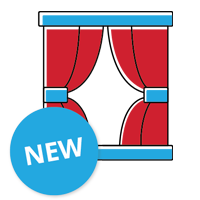 New Curtains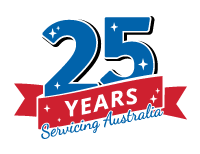 Servicing Australia for over 25 Years
Why Choose Amazing Clean Robina and Tweed Heads?
Cleaning drapes and blinds regularly is important because contaminants such as bacteria, dust mites and mould add to the indoor biomass which can affect the health of occupants.
Amazing Clean is QLD's best curtain and blind cleaning company. With the use of Ultrasonic cleaning technology, the professional home and commercial curtain cleaning and blind cleaning team specialise in eliminating these problems, providing customers with a healthier home and work space, and restored and refreshed, window furnishings.
Amazing Clean is a licensee for HealthGuard, a biotech disease prevention solution which uses non-invasive anti-bed bug, anti-dust mite and anti-microbial treatments for optimal results.
The curtain and blind cleaning company comes recommended by the BMAA: Blind Manufacturers Association of Australia and they are also a part of the Franchise Council of Australia (FCA).
Amazing Clean Gold Coast Testimonials
"Amazing clean did just that an amazing job. My blinds had mould on them from the recent weather conditions and we weren't sure it would come off but they look good as new. Highly recommend. Same day service."
"Couldn't be happier with the level of service that was provided. Sue and Gus went above and beyond to get our blinds cleaned and ready next day. Very affordable and they did a brilliant job. Would highly recommend."
"Excellent and prompt service. Highly recommended."
"HIGHLY RECOMMEND! Our curtains were really mouldy and they came back perfect! Would definitely recommend!"
"A very professional couple, a delight to do business with."
"Gus & Sue are wonderful. Very professional, quick service, friendly. I highly recommend their services."
"Thank you, Sue and Gus for your wonderful prompt service. My curtains and pelmets are renewed! I loved your quiet, efficient and helpful service. Would definitely use you again!"
"So happy with the service Gus and Sue provided. Couldn't believe how great my roller blinds came back after Amazing Clean did their magic. I was going to replace them but they look good as new. Amazing Clean were very professional, would definitely use again and recommend to friends."
"Yes, Gus and Sue you are AMAZING. Nothing was too much trouble for you. Your pricing was very reasonable and what you did to clean-up/replace/match-up some of our 16-year-old blinds was nothing short of miraculous. I have no hesitation in recommending your services to all my friends."