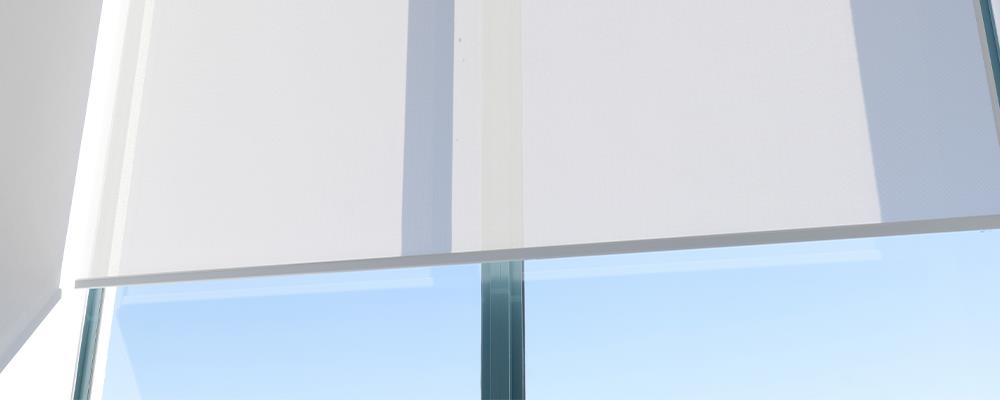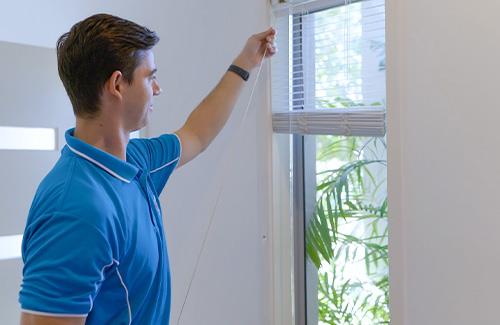 Buy New Blinds
Transform your home or commercial property with stylish new made-to-measure blinds.
Replacing old interior blinds with something more contemporary is a practical and affordable way to totally refresh your interior space.
Whether you've moved into a brand-new house, apartment or office space, or simply want to redecorate or refresh your current window furnishings, choosing window coverings of the correct size, which suit each room and allow for as much, or as limited, sunlight as required, is an essential design component to consider.
With so many different types of custom window blinds to choose from, plus varying prices, buying interior blinds can be overwhelming if you're unsure what type is best suited to your needs and budget, and what type will work best in each room.
Leave window blind making and installation to Amazing Clean, one of Australia's leading blind manufacturers. Your local Amazing Clean blind makers will do all the hard work for you, and can advise on the best interior blinds for your home or office, which suit your budget.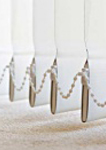 Vertical blinds are an ideal way of controlling light intensity while maintaining privacy. Can be custom made to suit any window in your home.
Read More

Timeless, elegant and never out of fashion, Amazing Clean's collection of aluminium blinds is extremely popular in the contemporary home.
Read More

For a touch of modern sophistication, panel glides offer a contemporary take on traditional window fashions that provide understated elegance.
Read More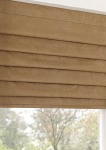 Roman blinds enhance the style and design in your home making them perfect for minimising glare. A simple yet effective option.
Read More
Amazing Clean's range of timber blinds capture nature's beauty and enhance a room's cosiest qualities while giving windows "centre stage" status.
Read More

An affordable way to enjoy the rustic beauty of timber, Amazing Clean's Econowood range is ideal for areas high in heat and moisture.
Read More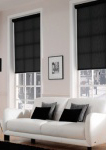 Easy to operate, roller blinds are the ultimate functional blind and there are more than 200 fabric selections in Amazing Clean's range.
Read More
4 Benefits of Blinds Made-To-Measure
Made-to-measure blinds by professional blind makers have 5 distinct advantages over generic store-bought blinds.
1) Superior Quality
Custom blinds are manufactured to the highest standards and come fitted with superior fabrics and more reliable opening and closing mechanisms compared to generic store-bought blinds.
2) More Options & Colours
As custom made blinds are made to client specifications, this means clients can choose from a wider variety of colours and fabric linings than would otherwise be available in-store, and more time can be given to the creation of intricate bespoke blinds.
With so many different types of interior custom window shades to choose from (custom roller blinds, custom venetian blinds,custom roman shades etc.) the size and customisaton possibilities catering to individual needs, taste and budget are almost endless.
3) More Precise Fit
Sourcing quality store-bought blinds that perfectly fit your window can be an ardous affair. While window sizes can vary widely, store-bought blinds usually come in rather limited, specific sizes made for the most common sizes of windows. If you've exceptionally tall or long windows, you'll likely be hardpressed to find interior blinds in-store which create a precise fit.
This is where custom blinds made-to-measure really shine. No matter how odd or rare your window sizing, your local Amazing Clean blind manufacturer can scale high-quality new blinds to fit your windows perfectly. This perfect fit improves light control, energy efficiency and privacy levels in your home or office.
4) Saves Time & Prevents Headaches
For the average person, opting for custom made blinds is far more convenient and far less hassle than running all over town trying to source decent pre-made storebought blinds and installing them yourself.
Ordering made-to-measure blinds from Amazing Clean is the smart choice. Your local Amazing blind maker and installer will come to you to measure up your windows, discuss and advise on the best blinds to match your decor, your needs and your budget, and provide an accurate quote. Then, once the new blinds are made within an agreed upon time-frame, the blind installer will deliver and fit them for you.
You don't even need to leave your home or office! All you need to do is choose the type of blind, discuss whether any extra bespoke design ideas you may be keen on are doable, and be available for the new blind installation - that's it!
Why Choose Amazing Clean as your Blind Maker?
As a certified member of the Blind Manufacturers' Association of Australia, which requires compliance with Australian Standards, Child Safety Regulations, warranties and consumer law as well as carrying appropriate insurance and abiding by a code of ethics, Amazing Clean specialises in interior blind installation and manufacture of a range of new blinds.
Get in contact for custom window shades today to learn more about our free measure-and-quote, blind manufacturing and installation service.