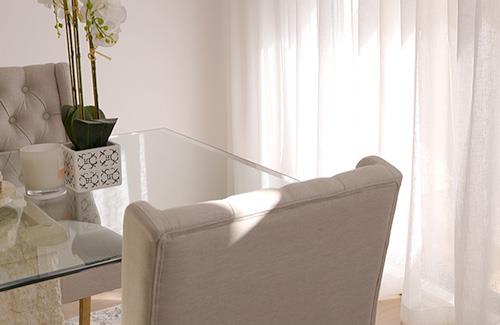 Professional Upholstery Cleaning Services
Amazing Clean's sofa cleaners offer safe and gentle professional couch cleaning services for all upholstered lounge and leather furnishings.
After every visit by an Amazing Clean sofa upholstery cleaner guarantees your upholstered furniture will be noticeably rejuvenated and nourished. You can be confident that the environmentally-friendly couch cleaning solution used will eradicate all types of germs, bacteria, dust mites and allergens from your upholstered furniture after one easy clean.
Amazing Clean is a licensee for HealthGuard, an innovative biotech disease prevention solution that utilises non-invasive anti-dust mite and anti-bacterial treatment.
Unlike other sofa upholstery cleaning services, Amazing Clean's professional sofa cleaners will always make sure that your lounge or other upholstered furniture is left completely fresh and able to dry quickly.
Do you have pets? If you're an animal lover and your pets love sleeping up on your lounge, Amazing Clean's upholstery cleaning service will also remove any odours and loose pet hair for your full satisfaction.
Even better, Amazing Clean's professional couch cleaners also offer a specialised range of fabric sofa protection and upholstered leather sofa cleaner revitalisers to prolong the freshness.
Why is Upholstery Cleaning so Important
Saves you money long-term
By keeping your sofa, armchairs and upholstered chairs maintained by carrying out sofa cleaning regularly, you'll only need to get them reupholstered or replace them less frequently, saving you money down the track.
Keeps it comfortable
Upholstery and sofa cleaning maintains it's function over the long-term. It's not just cheap couches and chairs that can become deformed and start showing signs of damage if uncared for, high-end fabric can also show signs of damage if neglected.
Maintains the appearance
No one likes to look at faded, deteriorated couch upholstery as not only does it look unsavoury to the eye, but it implies "uncleanliness". Couch cleaning ensures your sofa upholstery colours remain bright, and the texture is as it should be, eliminating odours, stains and grime which over the long run, may start to degrade the furniture.
Ensures a healthy and clean environment in your home
Getting a professional upholstery cleaner into your home or business on a regular basis for couch cleaning vastly improves the cleanliness and look of the upholstery, eradicating mould, mildew, dust, and other allergens. Soft furnishings provide the perfect conditions for the growth of bacteria, and pathogens and dirt can build up to unsafe levels where they pose health risks for humans and animals. Thus, professional couch cleaning services are highly recommended.
Upholstery is manufactured for furniture under the expectation it will be cleaned
Upholstered furniture has padding behind it which provides the "comfort" side of the equation. This padding absorbs any spillages you accidentally make. So, even if upholstery cleaning is carried out on the funiture's surface, the contaminants are embedded deep within and can re-appear later in its life cycle.
Why Choose a Professional Couch Cleaner?
You can waste time buying various upholstery cleaning products from the shops hoping to get the job done right yourself, but more often than not DIY amateur upholstery cleaners end up making it worse.
Various things can happen, the most common of which are using unsuitable couch cleaning products that have discoloured the fabric or worsened the damage and ruined the fabric texture by seeping deep into the fabric.
Don't risk your furniture, call Amazing Clean for professional sofa upholstery cleaning services of couches, sofas, armchairs and other upholstered furniture across Sunshine Coast and North Brisbane.