Address
15/5 Cairns St, Loganholme 4129
QLD Australia
Opening hours
We are open 5 days a week from 9am!
Why choose Amazing Clean Mitchelton?
Welcome to Amazing Clean Mitchelton
This Amazing Clean franchise specialises in awning, blind and curtain cleaning, plus blind and awning repairs in Mitchelton and further afield across North-West Brisbane. They are also a new blind and new curtain supplier and installer.
As far as awning repairs go, the longer you leave it, the more costly the damage can become due to being at the mercy of weather events. With this in mind, it's best to arrange your awning repairs sooner rather than later with a qualified and highly experienced awning repairer. Mitchelton's Amazing Clean team has many years of experience when it comes to professional awning repairs and is a safe bet for delivering a job well done.
Now onto window furnishings. When it comes to drapery cleaning, the Mitchelton team use the best products and the latest in ultrasonic technology to deep clean and sanitise all types of internal blinds, curtains and fittings. You can expect nothing short of brilliance, with blinds and curtains restored to their former, sparkling selves.
The professional drapery cleaners, repairers and suppliers service both residential clients - homeowners, and commercial clients, with Amazing Clean Mitchelton's commercial client-base spanning from Body Corporates/STRATA Managers, hotels and resorts, through to real estates, nursing homes and hospitals.
With many years of experience and using only top-of-the-line equipment and best practice methods, Mitchelton Amazing Clean is simply one of the best made-to-measure blind and curtain suppliers, cleaners and awning repairers in North-West Brisbane.
You can expect to receive expert and honest advice, professional service, competitive prices and quick turnaround times.
Call the team to book a free consultation for an in-home or office quote. Or, if you're ready to get started asap, please call ahead to bring the blinds in for repairs or cleaning yourself to knock some of the cost off the service. Alternatively, the franchise can come out to dismantle them and take them in for you.
Services Offered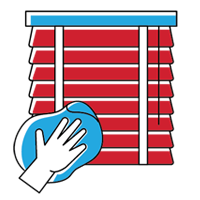 Blind Repairs & Cleaning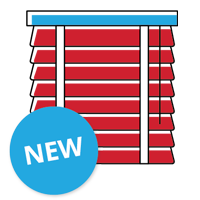 New Blinds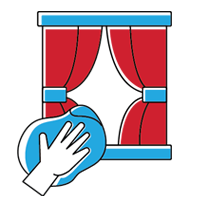 On-site Curtain Cleaning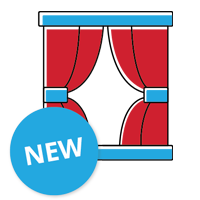 New Curtains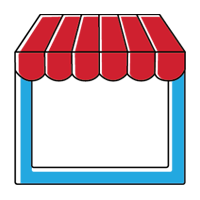 Awning Repairs & Cleaning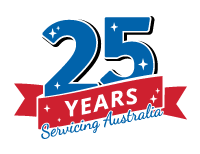 Servicing Australia for over 25 Years
Why Choose Amazing Clean Mitchelton?
Having your window furnishings regularly cleaned is so important because contaminants such as bacteria, dust mites and mould add to the indoor biomass which can affect your health.
Amazing Clean is QLD's leading curtain and blind cleaning company. With the use of Ultrasonic cleaning technology, the professional residential and commercial blind, awning and curtain cleaners specialise in eradicating these health hazards, providing customers with a healthier home and work space, and restored, good-as-new window furnishings.
Amazing Clean is a licensee for HealthGuard, a biotech disease prevention solution which uses non-invasive anti-bed bug, anti-dust mite and anti-microbial treatments for optimal results.
Amazing Clean is recommended by the BMAA: Blind Manufacturers Association of Australia and the professional window furnishing & upholstery cleaning business is also a part of the Franchise Council of Australia (FCA).
Amazing Clean Mitchelton Testimonials
"Brilliant! Highly recommended. Good price, FANTASTIC service. This company was a pleasure to deal with. Staff have excellent knowledge and Dave the guy who installed our blinds worked with us, communicated well, did what he said when he said! And really did exceed our expectations. Definitely will be using this company again. THANK YOU."
"Had Amazing Clean Blinds come to clean our Venetian Blinds. Great service, very impressed. The worker arrived on time, was polite, efficient & gave a great quote for our requirements. On our agreement, he quickly dismantled the blinds & took them away for cleaning. That afternoon, the same worker returned with beautiful sparkling blinds & re-installed them. Payment was easy, over the phone. Definitely recommend this company."
"Such amazing people work there. Monika went over and beyond to get our blinds fixed and the gentleman who fixed them was so polite and efficient. My friend recommended them to us and they were fantastic! Absolutely great service and highly recommended."
"Dropped our blinds off for a well overdue clean. Not only did they come back sparkling clean, but it was a good value service and the staff were more than helpful. Pregnant with a toddler and they made them fit in my car perfectly and safely. Thanks guys!"
"Amazing Clean did a fabulous job of cleaning our grubby blinds. They came up like brand new and for a very reasonable price too! Would absolutely recommend."
"Carl did a wonderful job on my never-been-cleaned blinds! Very impressed by the prompt replies, friendliness and professionalism throughout the entire process. I have some very gruby verticals. Fantastic results and great service! Thank you!"
"Had all my internal roller blinds removed and cleaned…great job."
"Thank you very much for your prompt and effective blind cleaning service at our rental properties on the northside."
Rental Guardians Business Development Manager