Address
9/13 Kerryl Street, KUNDA PARK 4556
QLD
Opening hours
We are open 5 days a week from 9am!
Why choose Amazing Clean Caloundra?
Need to get new curtains or new blinds? Or do you need your curtains or blinds cleaned or repaired? Whatever your blind or drapery servicing needs, David and Julie can help.
Their Caloundra Amazing Clean franchise is one of two located on the Sunshine Coast and has been in operation for over 17 years. They are part of a 70 strong network of franchises across Australia offering ultrasonic blind and drapery cleaning, repairs and new drapes and blinds.
David and Julie feel as though they have tapped into a budding niche market with many of their clients spanning diverse sectors from residential homeowners through to commercial clients such as local resorts, hotels, real estate agencies and many more. All of whom are either looking for professional blind and curtain makers or repairers in the Caloundra area, or need blind and curtain cleaning Caloundra services for their home or business.
David and Julie stand by their work, just check out the 5x star reviews further down this page. When you deal with the Caloundra team, you can expect high-quality workmanship when it comes to new curtain and blind manufacturing, repairs, and cleaning, along with quick turnaround times, and honest advice.
They will also advise on the state of your blinds and curtains – whether cleaning them would deliver a good-as-new result, or whether they're too far gone and the best option would be having new blinds or curtains manufactured and installed.
The blind and curtain manufacturer's also stock thousands of spare parts for all types of blind repairs in Caloundra.
If you're a current or past client of this Amazing Clean franchise, the Caloundra window furnishing cleaners, installers and repairers would much appreciate it if you could  please leave a review on Google.
Services Offered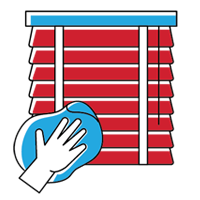 Blind Repairs & Cleaning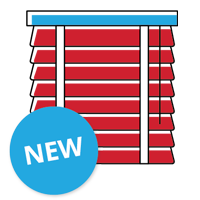 New Blinds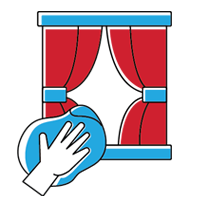 On-site Curtain Cleaning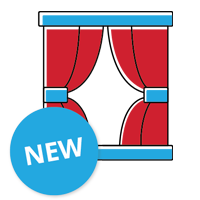 New Curtains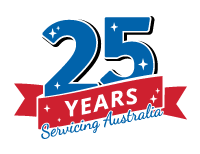 Servicing Australia for over 25 Years
Why Choose Amazing Clean Caloundra?
Contaminants such as bacteria, dust mites and mould add to the indoor biomass which can affect a person's health. Amazing Clean is QLD's leading curtain and blind cleaning, repairs and manufacturing specialist.
With the use of Ultrasonic cleaning technology, the professional home and commercial premises blind, awning & curtain cleaners specialise in eradicating these health hazards, providing customers with a healthier home and work space, and restored, rejuvenated window furnishings.
Amazing Clean is a licensee for HealthGuard, a biotech disease prevention solution which uses non-invasive anti-bed bug, anti-dust mite and anti-microbial treatments for optimal results.
Amazing Clean is recommended by the BMAA: Blind Manufacturers Association of Australia and the professional window furnishing & upholstery cleaning business is also a part of the Franchise Council of Australia (FCA).
For exceptional drapery cleaning services, curtain or blind repairs or new blind and curtain manufacturing and installation, contact David and Julie.
Amazing Clean Testimonials
"We have quite large full-length curtains across two 6 panel bifold doors and three big roller blinds which had we had a huge mould outbreak on after all the rain recently. The Amazing team did a superb job of getting them back to their original state. They all came up beautifully!! They also gave us advise on how best to clean the area around where they all hang to reduce the possibility of recurring mould which was greatly appreciated."
"Dave did a great job at repairing and replacing our blinds. Thanks Dave. And thanks to Julie too for scheduling and organising everything."
"Highly recommend Dave and Julie and the team - our curtains had mould from all the rain and they've come back so fresh and clean. Friendly, professional and prompt service."
"I have used Amazing Clean in the past so I was very confident to use their services again, to clean a house full of venetians and roller blinds. I found their service in all areas from quoting, to collecting, cleaning and returning and re-hanging the blinds and venetians to be outstanding. It sounds corny but the blinds and venetians do look truly AMAZING and I am so gland I chose this great business to clean them because I couldn't be happier. Thank You so much I would highly recommend Amazing Clean."
"Great Service, always on time. Prompt reminders of arrival of staff. And my blinds and curtains look fantastic!!"
"Had curtains cleaned. Thought they were a goner as they had mould on them. They came back beautifully clean, mould gone. :)"
"All aspects of the service were excellent. The initial contact with the office, the speed of service provision (fitting with our availability), and the friendly service of the attendants, and finally, the curtains are great."
"From booking an appointment, quoting, cleaning and rehanging my curtains, Amazing Clean were truly amazing! It was with much trepidation that I booked my 15-year-old curtains in for their first ever clean. I could not be happier with the job Amazing Clean did. The curtains came back as good as new. I have no hesitation in recommending their service to anyone considering curtain cleaning in Caloundra. Great service from all staff members I had contact with during the process."
"Amazing, Amazing. Having been in business on the coast for over 47 years, I have never dealt with a company so professional. Keep up the great work,"
"Had all my blinds in my house done by amazing clean, they were very professional in all aspects of the job and that's why they're called amazing, also a big thank you to Brad for the wonderful service. Highly recommend this company."
"The tracks on my sliding panel blinds were damaged. I called Amazing Clean on the Monday and on that Wednesday Courtney and her business partner were here to pick them up. They returned them the very next day and installed them. Not only that but fixed a few other minor problems with no extra charge. Courtney and her partner were really lovely, very friendly and efficient, I cannot recommend them highly enough. Thank you, Courtney."
"Phoned Amazing Clean Sunshine Coast, they were professional and organised a rep to come out and inspect the curtains on Wednesday, 15/12/21. Chris was very honest in his appraisal of the curtains and said the curtains would be returned and rehung the next afternoon. Mind boggling. True to his word he returned with the curtains for the three bedrooms and had them rehung in minutes. An extremely professional man and a great representative for Amazing Clean Sunshine Coast. My curtains were sheers and are 13 years old. The look brand new. Thanks Chris very much as I was under severe time pressures."
"The only place to get your blinds cleaned."