Home cleaning services starting from $80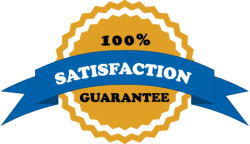 You asked for it, and we listened! Amazing Clean now offers a huge variety of house cleaning and apartment cleaning services aside from our blind repairs and cleaning, curtain cleaning, new curtains, upholstery cleaning, mattress cleaning, and awning repairs and cleaning services.
Our home cleaner services cover all house and apartment cleaning needs so that we can provide customers with an increasingly diverse service package.
Why stop at just blinds and curtains when we can do kitchens, bathrooms, bedrooms and so much more, including full bond cleans!
House Cleaning Services Available
Our home cleaning prices start from $80 for one bedroom units and small two bedroom units, please call us for more details. Choose from:
Regular weekly or fortnightly home cleaning services
One off spring cleans
Move out bond cleans
If you require a tailored house cleaning service, we will take the time to listen to your needs to ensure expectations are not just met, but exceeded!
Give us a call today to find out how we can accommodate your home cleaning needs.
Affordable House & Apartment Cleaning Prices
1 bed 1 bath from $80

2 bed 1 bath from $100

2 bed 2 bath from $120

3 bed 1 bath from $140

3 bed 2 bath from $160

3 bed 3 bath homes and larger homes, are subject to on-site quoting
Why Choose Amazing Clean?
Guaranteed Professional Home Cleaners
We are a market leader with a well-established reputation.
Our home cleaners bring all of their own commercial-grade equipment and products. All the house cleaners are expertly trained and receive ongoing training. All are police checked, insured, and reliable to give our home cleaning service clients peace of mind when welcoming our cleaners into their home.
Book 6 Cleans, Get 30 Minutes Free
When you reach home cleaning visit number 6, you get 30 minutes free of extra cleaning! You can take advantage of this great offer again at clean number 12 and so on. Every 6 cleans, get 30 mins free!
Your Choice of Cleaning Products
As Amazing Clean is dedicated to reducing our environmental footprint, a range of carefully selected commercial-grade environmentally friendly products safe for family and pets are available, as well as the standard range of high-quality commercial-grade products.
Alternatively, if you have your own cleaning products you'd like our home cleaner to use, this can be arranged instead.
Leave a Key for Hassle-Free Cleaning
Amazing Clean make the process effortless for you, after the initial quoting visit, and the first cleaning visit, you won't need to be home to provide property access.
We know people are busy and on-the-go, so if you're happy for our house cleaners to come and go while you're at work or simply out and about, this can be arranged (and would be preferred by Amazing Clean).
During the first cleaning visit you can instruct the cleaner/s on how to access the property when you're not there. Whether it be by leaving a spare key, a keycard, providing a door pincode, or other means of access, our cleaners can accommodate you.
Providing means of access allows you to get on with your day without any extra hassle, and when you come home, you will be greeted by a beautifully sparkling, clean home.
What to Expect
Our Amazing house cleaners work around our clients schedules. Current customers can request our home cleaning services with confidence, having already experienced Amazing Clean's exceptional professional blind and curtain cleaning abilities.
Initial Quoting Visit
Once you engage Amazing Clean's home cleaning services, the cleaner/s will come to your property to assess the space and provide an initial quote. The quote will state that the quoted price is PER CLEANER, PER HOUR.
If you have any special or additional cleaning requests please tell the cleaner during the quoting phase so they can factor these in. On subsequent visits, if cleaning needs change, please let Amazing Clean now prior to the upcoming visit so any necessary adjustments can be made.
First Cleaning Visit
When the house cleaners begin the first clean (this will be their second visit after coming for a quote), you will need to be on the property to meet the cleaners. During this initial clean you need to provide access, and run through any security, keys, lock up procedures required if you're happy for them to come and go without you present, the next time they visit.
Important Information
As Amazing Clean has franchises across Australia, it completely depends on the particular franchisee model whether one, two or more cleaners are sent out. This is why, for clarity's sake, the quoted price will be stated as PER CLEANER, PER HOUR.
The benefit of having more cleaners at a time means the job will be completed in less time, so for example, if there are two cleaners it is done in half the time. 4 man hours with one cleaner equals 2 hours with 2 cleaners, however you are still charged for 4 hours total.