Address
9/13 Kerryl Street , Kunda Park 4556
QLD Australia
Opening hours
We are open 5 days a week from 9am!
Why choose Amazing Clean Maroochydore?
Need a curtain or blind maker to manufacture made-to-measure new curtains or blinds for your home or business? Or need blind repairs for your old, existing blinds? Or perhaps, you're in need of blind & curtain cleaning? Maroochydore Amazing Clean can help no matter what window furnishing services you may require across the Sunshine Coast.
You'll find the full list of suburbs serviced by this franchise at the bottom of this page. If yours is not listed, then please give this franchise a call to see if they can accommodate you.
Amazing Clean Maroochydore is owned and managed by David and Julie. They bought this franchise many years ago to become part of a 70 strong network of Amazing Clean franchises offering ultrasonic curtain and blind cleaning, blind repairs, as well as new blinds and curtain manufacturing and installation.
They are one of two blind and curtain cleaning Sunshine Coast businesses which provide such a vast spectrum of window furnishing services all under one roof. The other franchise being Caloundra Amazing Clean. Both have an extremely strong following having been in operation in the local area for over two decades.
Their Amazing Clean Maroochydore clients include nursing homes, resorts, Body Corporates/STRATA managers, amongst other commercial businesses, as well as residential homeowners.
The blind repair, blind and curtain manufacturing and cleaning Maroochydore franchise also stocks thousands of repair and replacement parts for all types of blinds and curtains. Feel free to get in touch with them to ask for a free on-site quote, or to enquire about the price of repair and replacement parts.
Services Offered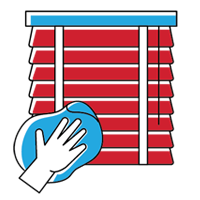 Blind Repairs & Cleaning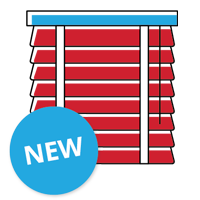 New Blinds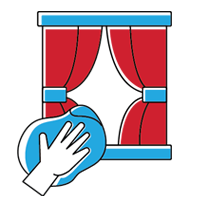 On-site Curtain Cleaning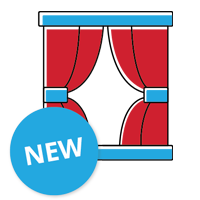 New Curtains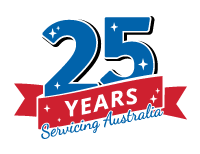 Servicing Australia for over 25 Years
Why Choose Amazing Clean Maroochydore?
Regular blind and curtain cleaning is so important for both businesses and homes as contaminants such as bacteria, dust mites and mould add to the indoor biomass which can affect a person's health.
Amazing Clean is QLD's leading curtain and blind cleaning specialist. With the use of Ultrasonic cleaning technology, the professional home and commercial blind and curtain cleaners specialise in eradicating these health hazards, providing customers with a healthier home and office, and restored, rejuvenated drapes and blinds.
Amazing Clean is a licensee for HealthGuard, a biotech disease prevention solution which uses non-invasive anti-bed bug, anti-dust mite and anti-microbial treatments for optimal results.
Amazing Clean is recommended by the BMAA: Blind Manufacturers Association of Australia and the professional window furnishing & upholstery cleaning business is also a part of the Franchise Council of Australia (FCA).
If you need a curtain or blind maker, or need professional curtain and blind cleaning services in Maroochydore and elsewhere on the Sunshine Coast, contact David and Julie.
Amazing Clean Testimonials
"I used Amazing clean to do my venetians, they did a fantastic job, my blinds came looking like new. Very happy .... Thank you"
"Very professional while being approachable."
"Amazing Amazing Having been in business on the coast for over 47 years, I have never dealt with a company so professional. Keep up the great work, Rod."
"Excellent customer relations throughout from initial call through to pick up and return as advised. Curtains look great and mould spots have gone Great job Dayne. Thank you!"
"WOW!!! What a fantastic result from this company. I supplied them with some curtains in a very bad state & they came back within a few days looking like new. I was so impressed with the quality of the clean and also the level of customer service. Great job Amazing Clean. I will be sending more business your way. Thank you."
"My Mum had the team come out to her house for curtain and blind cleaning so I'm posting on her behalf as she doesn't have a Google account. She said they did a wonderful job, and that they we're super lovely and punctual. The blinds and curtains came back as practically new in appearance which I can attest to after checking out their hard work. Great work gang! Thank you and I'll know who to call once I need my blinds cleaned."
"This is a superior service business. Came when they said they would, did an exceptional job of the clean, and were delightful to deal with. Thank you"
"Booking and delivery of this curtain cleaning service was excellent. My blinds were collected, cleaned and returned promptly and efficiently. I would certainly use this service again."
"Had all my blinds in my house done by amazing clean, they were very professional in all aspects of the job and that's why they're called amazing, also a big thank you to Brad for the wonderful service. Highly recommend this company."
"The only place to get your blinds and curtains cleaned."