Address
15/5 Cairns St, Loganholme 4129
QLD Australia
Opening hours
We are open 5 days a week from 9am!
Why choose Amazing Clean Mt Gravatt?
You've come to the right place for new blind and curtain manufacturing, plus affordable and professional blind repairs, and blind and curtain cleaning in Mt Gravatt and surrounds.
If your curtains or blinds are in need of rejuvenation, replacement or repairs, give the blind and curtain cleaning team in Mt Gravatt a call. They can come out to inspect the state of your drapes or blinds, or measure-up for new drapes or blinds, and provide you with a free, no-obligation quote.
Mt Gravatt Amazing Clean also stocks spare parts for home or business owners keen to fix their blinds themselves.
From humble beginnings in Mt Gravatt , this Amazing Clean franchise has been growing their service area and customer base further across Brisbane for over 22+ years. With loyal long-term clients, top-of-the-line cleaning technology and customer-focused, genuine service, they have become one of the leading blind and drapery cleaners, curtain makers and blind manufacturers for various locations across Brisbane.
Operating out of 15/5/-7 Cairns St, Loganholme, they service the following Amazing Clean franchise regions and surrounding areas: Capalaba and Mt Gravatt on Brisbane's Southside, Mitchelton in Brisbane North, riverside's Toowong, the coastal suburb Wynnum, Woolloongabba in South Brisbane, Oxley in South-West Brisbane, and Redbank in Ipswich.
They are open Monday to Thursday 8am to 4pm. and Friday 8am to 12pm. If you're a previous client of this franchise, it would be appreciated if you could please leave a review on Google.
Services Offered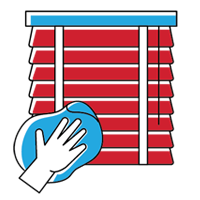 Blind Repairs & Cleaning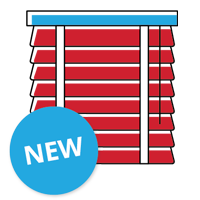 New Blinds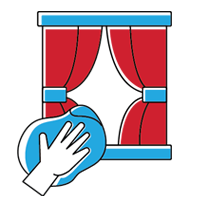 On-site Curtain Cleaning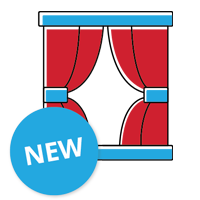 New Curtains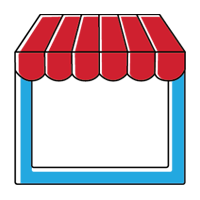 Awning Repairs & Cleaning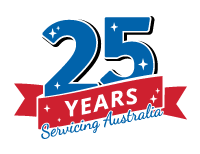 Servicing Australia for over 25 Years
Why Choose Amazing Clean Mt Gravatt?
Contaminants such as bacteria, dust mites and mould add to the indoor biomass which can affect a person's health. Amazing Clean is QLD's leading curtain and blind cleaning company.
With the use of Ultrasonic cleaning technology, the professional residential and commercial awning, curtain and blind cleaners specialise in eradicating these health hazards, providing customers with a healthier home and work space, and restored, rejuvenated window furnishings.
Amazing Clean is a licensee for HealthGuard, a biotech disease prevention solution which uses non-invasive anti-pest and anti-bacterial treatements for optimal results:
Contact the team today for exceptional awning and blind repairs, new blind and curtain manufacturing, or awning, blind and curtain cleaning in Mt Gravatt and other Brisbane Southside locations.
Mt. Gravatt Amazing Clean Testimonials
"We had a 5 star experience with Mt Gravatt/Mansfield Amazing Clean office, Nicole and Nicola were so helpful over the phone regarding the curtain cleaning and drop off/collection of 2 very large block out curtains. Nicole was patient with all my questions and had such a great customer service attitude to helping us find a solution to have my curtains cleaned and available for collection after our new carpet were delayed being installed due to Covid.
I found their pricing very reasonable compared to other quotes I received, handy parking with easy drop off and pickup if you didn't want their pickup/delivery service. Nicola made the streamline process of payment and collection of the cleaned curtains easy with no waiting time at all. Amazing clean did an "amazing" job and our curtains looked brand new when they were hung back at the windows.
We wouldn't go anywhere else – the office gets 5 gold stars from us and we would certainly use them again and highly recommend their curtain cleaning service."
"I have engaged the services of the wonderful team at Amazing Clean over the last few years in my capacity as a Property Manager. I have always received quotes and work completed quickly and to an excellent standard. There have often been instances where I have needed a 24 hour turnaround and they have been only too happy to oblige! Their prices, in particular for blind cleaning and servicing is excellent. Thank you for being a great team to work with! :)"
"Reliable, honest, punctual, and could not be more helpful. Have used them several times now and would highly recommend their service."
"Very friendly customer service and staff are very helpful. Prices are cheaper than the other places. Very good service and quality."
"Good customer service. Looks after customers. I recommend. ???????? a big thank you to Nicole she is very friendly she helps me very good."
"A big thank you to Nicole and the team at Amazing Clean for the swift fix of my blind. Such a professional, reliable service and I'd highly recommend them for all of their maintenance services. Nice to know old skool customer service is still alive! Thank you so much!"
"Such a great experience with this company. Chris came and provided an in-home quote. He was very knowledgeable, experienced and friendly. We had our very dirty blinds picked up, cleaned and re-fitted overnight which is amazing service at a very reasonable price. Highly recommend A+."
" Hello Mt Gravatt Amazing Clean, I am writing this to thank you for your wonderful service getting our Roman Blind cleaned. Friendly staff in the office and also on time when picking up and returning the Blind. We are so happy with the outcome. Thank you to Nicola and Gary."
"Amazing service with incredible honesty. It's quite refreshing to deal with people that aren't chasing every last cent out of you. Highly recommended!"
"Have dealt with Amazing Clean many times over the years in my job. Calling the office and speaking with Nicole is like talking to a long-lost friend. She is so happy and always helpful. When Chris comes to collect keys and do jobs he is always on time, professional and keeps us informed on the job and where he is at."
"Two different services done now and results on fabric vertical blinds have been great. I took the blinds both times to their store and this made it cheaper and allowed flexibility in getting them cleaned. People are friendly and helpful too."
"We always use these guys to replace broken vertical blinds and they are so quick! Service is excellent and the pricing is very reasonable."
"I would certainly recommend Amazing Clean. The service was unbelievable. My broken vertical blind track was taken away in the afternoon and back on my window by 7.45 the next morning. The staff were so helpful and friendly from the girls in the office to the tradesman. The phone calls before arrival was most appreciated. Thank you"
"I have just had my Bathroom vertical blinds re-modelled at Amazing clean at Mt Gravatt, Qld. They have done a perfect job and I would like to thank them so much for their service and especially to Nicole and the staff. We will recommend them to anyone who needs their blinds repaired or cleaned. Thanks again Amazing clean at Dividend St, Mount Gravatt, QLD."
"We have just had our 20 year old vertical blinds cleaned and repaired by this business. The service was great - they took down 19 very dirty blinds with broken chains and weights on Tuesday morning and returned them in absolutely 'as new' condition the following afternoon. The cost was a small fraction of what new blinds would cost and was worth every cent. We would highly recommend this business."
"I can honestly say that the service provided by this group is Amazing! I had old, dirty blinds - one needing repair. The technician came and quoted, they contacted me to explain the process and timelines. The result is fantastic. They know what they're doing, and they do it efficiently and effectively! Very happy!!"
"Amazing service and price ; I had the best experience . Nicola went way beyond excellent service. I had to replace slats for my blinds on my Investment home and needed them in a hurry. She had them ready for me in 4 hours!!!!!. Their prices were lower than the competitors so called sales. Not only were they low in cost and fast service, but they are just really nice people. It is a family run business, and they care about their clients. I have told so many people now how fantastic they are. Funny enough when I started telling a friend who is a property manager she knew who I was talking about already. She has been using this Amazing Clean Blinds for years and said the same thing about Nicola. Love your work guys"