Address
15/5 Cairns St, Loganholme 4129
QLD Australia
Opening hours
We are open 5 days a week from 9am!
Why choose Amazing Clean Redbank?
When it comes to new curtains and blinds, awning and blind repairs, and professional awning, blind and curtain cleaning, Redbank Amazing Clean is a trusted specialist. The Ipswich franchise uses the latest in ultrasonic technology to deep clean and sanitise all types of internal blinds and fittings.
The friendly and knowledgeable team understand client requirements need to be met to the highest standards, and exceeded where possible, and that quick turnaround times must be honoured to cause as little disruption to a client's business or home as possible.
All major repairs are completed off-site, however minor repairs, where possible, are completed on-site. The team do their best to provide a same day service if this is required.
Window Furnishings Don't Last for Decades without TLC
If your blinds are not rolling up properly, have broken parts, and are getting stuck and just not working seamlessly, Redbank Amazing Clean can get them working perfectly again. If they are simply dirty and faded, then rejuvenation is in order to get them back to health.
No matter the state of your blinds, don't go and rip them out just yet. Have the Amazing Clean Redbank team come out and inspect them first, to provide you with a free in-home or in-business quote along with expert advice on the best solution – repair them or install new blinds.
If it's found they are unfixable, then as a blinds maker, the Redbank team can supply and install new made-to-measure, custom blinds.
Are the curtains having similar issues? Are they faded, discoloured, stained and worn, or brittle-thin and a little ripped? If so, let the Ipswich curtain specialists take a look to advise you on whether or not curtain cleaning is enough to get them back into tip-top shape, or if you need new curtains manufactured and fitted instead.
As a curtain and blinds maker, Redbank Amazing Clean can manufacture new blinds and curtains to suit various tastes and budgets.
How are the awnings looking? If they are dirty, mouldy and grime covered Amazing Clean can get them cleaned and looking pristine. If their wood is starting to flake off, their hinges aren't working right, or parts are broken, then the team can provide professional awning repairs.
By having the Ipswich awning, blind and curtain cleaning, repair and manufacturing specialists weigh in, you benefit from an obligation-free, initial in-home or business quote coupled with their expert advice born from decades of experience.
Why not get in touch to organise an in-home quote now.
Services Offered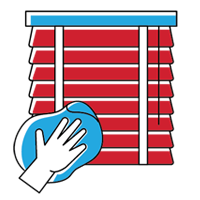 Blind Repairs & Cleaning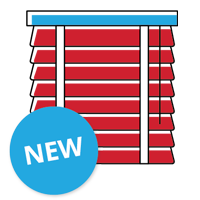 New Blinds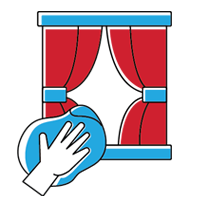 On-site Curtain Cleaning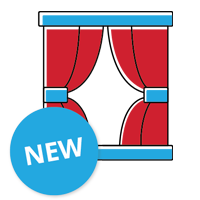 New Curtains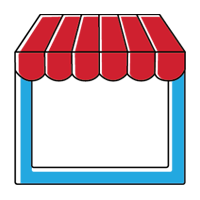 Awning Repairs & Cleaning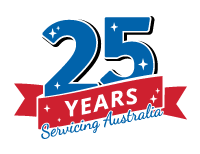 Servicing Australia for over 25 Years