Address
15/5 Cairns St, Loganholme 4129
QLD
Opening hours
We are open 5 days a week from 9am!
Why choose Amazing Clean Toowong?
Welcome to Amazing Clean Toowong.
If you are looking for a custom curtain and blind supplier, or an awning and blind repairer then you have come to the right place. Or, instead do you need professional awning, blind and curtain cleaning? Toowong's Amazing Clean is your port-of-call no matter what your window furnishings are in need of – cleaning, repair or replacement – Amazing Clean Toowong do it all!
Commercial and residential services are available in and around Toowong and further afield across Brisbane. If you can't find your suburb listed further below then please give the friendly Toowong team a call to see if they can accommodate you. If their franchise doesn't service your location, another Brisbane Amazing Clean franchise certainly will.
The Toowong team use the latest in ultrasonic cleaning technology to deep clean and sanitise all types of internal blinds, curtains and fittings. They also stock quality spare parts for any repairs needed. Not only that, but as a curtain and blind supplier they can also manufacture and install made-to-measure custom curtains or blinds of various types for homes and businesses, and shorten any existing blinds or curtains.
The Toowong awning, curtain and blind cleaners, repairers and manufacturers service diverse clientele, from real estate agencies and STRATA property management, through to hospitals, nursing homes, hotels and others on the commercial side of things, as well as residential homeowners.
Are you ready to experience the Amazing Clean difference? If so, you will benefit from fast turnaround times, in-depth knowledgeable, expert advice and reasonable costs.
Contact Amazing Clean Toowong to book a free consultation and obligation-free quote. Alternatively, you are welcome to call ahead and bring the blinds to the workshop if you want them to get started on cleaning or repairs pronto. Delivering your blinds or curtains personally helps to reduce the costs of these services.
Services Offered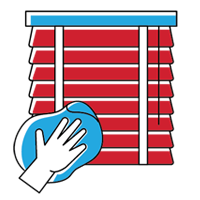 Blind Repairs & Cleaning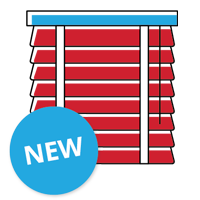 New Blinds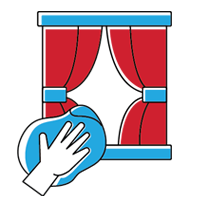 On-site Curtain Cleaning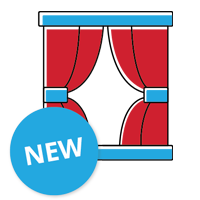 New Curtains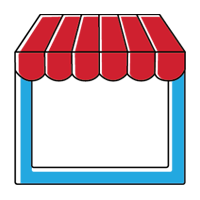 Awning Repairs & Cleaning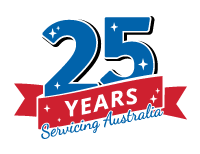 Servicing Australia for over 25 Years
Why Choose Amazing Clean Toowong?
Regularly carrying out blind and curtain cleaning is important because contaminants such as bacteria, dust mites and mould add to the indoor biomass which can affect people's health.
Amazing Clean is Queensland's best curtain and blind cleaning company. With the use of Ultrasonic cleaning technology, the professional curtain and blind suppliers, cleaners and repairers get rid of these health issues, providing customers with a healthier home and office, and restored good-as-new window furnishings.
Amazing Clean is a licensee for HealthGuard, a biotech disease prevention solution which uses non-invasive anti-microbial, anti-bed bug and anti-dust mite treatments for optimum results.
The curtain and blind cleaning company comes recommended by the BMAA: Blind Manufacturers Association of Australia and they are also a part of the Franchise Council of Australia (FCA).
Amazing Clean Testimonials
"Great company to deal with, very friendly and did all repairs quicker than I expected. If I were to have any troubles in the future with my blinds, I would call these guys."
Matthew J.