Address
9/13 Kerryl St, Kunda Park 4556
QLD Australia
Opening hours
We are open 5 days a week from 9am!
Why choose Amazing Clean Strathpine?
If you need blind and curtain cleaning, new blinds and curtains, or blind repairs, Brisbane Northside's Amazing Clean Strathpine team can help.
Strathpine Amazing Clean belongs to a 70 strong network of Amazing Clean franchises offering ultrasonic curtain and blind cleaning services, as well as repairs, and new blind and curtain manufacturing and installation.
The drapery cleaners service a diverse client-base, with clients spanning various sectors, from hotels, resorts, Body Corps and more commercial clients, through to homeowners. They cater to residential and commercial clients who are looking for a blind and curtain cleaning and repair service that provides comprehensive, superior results, coupled with reasonable prices and fast turnaround times. Same-day service is available when it can be accommodated.
Amazing Clean Strathpine has an extremely strong following having been in operation servicing Brisbane northside for well over a decade. This drapery cleaning franchise also stocks thousands of spare repair parts for all types of blinds and curtains for anyone wishing to DIY their own curtain and blind repairs.
So, for exceptional curtain and blind cleaning services, new curtains or blinds, or blind repairs, Brisbane northside's Amazing Clean Strathpine team can take care of it all, to the highest standards, using the best products and cleaning technology.
Get in touch to request an no-obligation, free in-home or in-business quote on-site at your residence or business premises.
Services Offered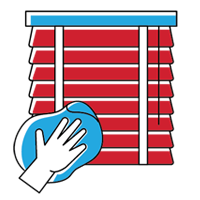 Blind Repairs & Cleaning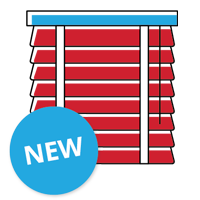 New Blinds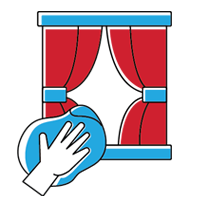 On-site Curtain Cleaning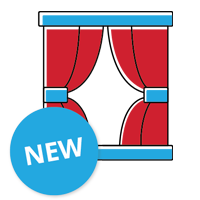 New Curtains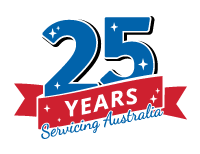 Servicing Australia for over 25 Years
Why Choose Amazing Clean Strathpine?
Regularly carrying out blind and curtain cleaning is important because contaminants such as bacteria, dust mites and mould add to the indoor biomass which can affect people's health.
Amazing Clean is Queensland's best curtain and blind cleaning company. With the use of Ultrasonic cleaning technology, the professional drapery cleaners, repairers and manufacturers get rid of these problems, providing customers with a healthier home and office, and restored good-as-new window furnishings.
Amazing Clean is a licensee for HealthGuard, a biotech disease prevention solution which uses non-invasive anti-microbial, anti-bed bug and anti-dust mite treatments for optimum results.
The curtain and blind cleaning company comes recommended by the BMAA: Blind Manufacturers Association of Australia and they are also a part of the Franchise Council of Australia (FCA).