Vertical Blinds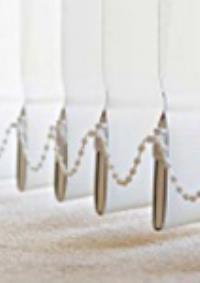 You'll be amazed how the condition of your blinds can affect the look of an entire room. Whether you can't seem to remember their original colour anymore, or simply notice a couple of stains here and there, vertical blind cleaning is easier than you'd expect thanks to Amazing Clean.
With Amazing Clean's blind cleaning and repair service, delivered by a team of experts, you can have your vertical blinds repaired and ultrasonically cleaned, sanitised and deodorised.
A major benefit provided to homes and businesses is avoiding the high costs that come with completely replacing their blinds. Using the ultrasonic cleaning method, your blinds will be returned fresh, rejuvenated and sparkling clean without harsh effects on the environment. Amazing Clean gently removes most stubborn stains and can effectively get rid of nicotine, mould, food stains and much more. They can even replace any damaged slats as required.
When you choose the Amazing Clean team to carry out your vertical blind repairs and cleaning, you can enjoy:
Same-day service
Tracks cleaned, checked and lubricated
Repairs carried out as required
Damaged slats replaced
As a service-based franchise that is quickly expanding throughout Australia and New Zealand, Amazing Clean is a name you can trust for high-quality services at an affordable price.
Amazing Clean franchisees are highly knowledgeable when it comes to blinds and will do all they can to help you restore your window coverings at an affordable price.
If you wish to book vertical blind repairs or cleaning, please get in touch with Amazing Clean today for a competitive quote.