Venetian Timber Blinds & other Venetian Blind Types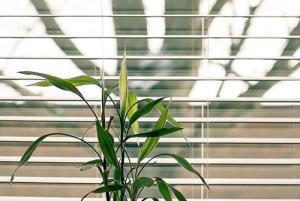 After the best way to clean wooden venetian blinds, or other types of venetian blinds? You've come to the right place. Our blind repair and blind cleaning company specialises in all types of professional blind cleaning & repair services.
Being displayed and used every day in your home or office, Venetian and timber blinds will quickly succumb to stains and wear. While many assume soiled blinds of this sort need to be completely replaced, you can avoid the cost of doing so by using Amazing Clean's professional blind cleaning or blind repairs service.
If you would like to restore a wooden blind or other type of blind, in your home or office to its former glory, it is important to choose a wooden blind cleaner that knows how to get the best results without risking damage to your items. That is how the team at Amazing Clean curtain and blind cleaning company can help.
With a wealth of experience and over more than two decades in business, Amazing Clean is one of the best companies that clean blinds in Australia. Our team specialises in venetian blind repairs and blind cleaning. An environmentally friendly cleaning method is used that gently removes dirt and built-up grime from timber blinds and all other types of blinds.
The wooden blind cleaners also take down and re-hang your blinds, making the process hassle-free for you.
Services:
Blinds rejuvenation
Removal of stains, grease and mould
Re-cording and re-sizing
Blind repair - replacement of damaged slats
Wood/Timber re-oiling
The blind repair and cleaning service will also prolong the life of oiled, lacquered or cyba/woodlook blinds.
Get your window coverings back to pristine condition
When it comes to venetian blinds, cleaning blinds becomes difficult with many hard-to-reach areas preventing you from achieving the best results.
While you may dust the main areas, there are many spots that can be harbouring dirt and germs. Amazing Clean are one of the best companies that clean blinds in Australia as we use the ultrasonic cleaning method. This process can effectively blast away nicotine, dirt, dust, stains, mould and more. As this method is done using water and gentle detergents in moderation, it is an environmentally-friendly solution you can trust.
Need a new blinds cord for safety? Amazing Clean's team of professional blind cleaners are happy to assess your needs and come up with affordable services. To make a booking for Venetian blind repairs or cleaning services, call the friendly team today.
Our blind and curtain cleaning company also provides, office, resort, retirement home, nursing home, and hospital blind cleaning services.
A very happy wooden blinds cleaning customer
"My timber blinds were not closing correctly so I contacted a repairer to fix. $95 later I was told blinds could not be fixed and would need replacing. I sort a second opinion and called on Amazing Clean at Kunda Park where I spoke to owner Dave.
He understood the problem but wasn't sure without seeing the blind if they could fix. Dave advised that he doesn't like charging a call out fee so if I could wait he would have one of his team call in when in my area. I was grateful and agreed.
His service technician phoned me 4 days later to check if it was convenient to call in. Duane technician arrived 15 minutes later, took blinds down, disassembled and said "I know what the problem is and have the part to fix it" Duane got the part from van, fitted it, reassembled blind and re hung it. From time Duane arrived to time he left was 20 minutes and blinds now working properly. Fantastic service from Dave and his team. A pleasure to deal with a company of such high integrity and would recommend." – Robert Bailey